Posted by Gabby Burns on Feb 14th 2020
With it being February and the month of LOVE, the cravings for wine, chocolate and cheesecake came with it. So why not combine all three?!?. A brownie crusted cheesecake became my new project and it turned out absolutely delicious.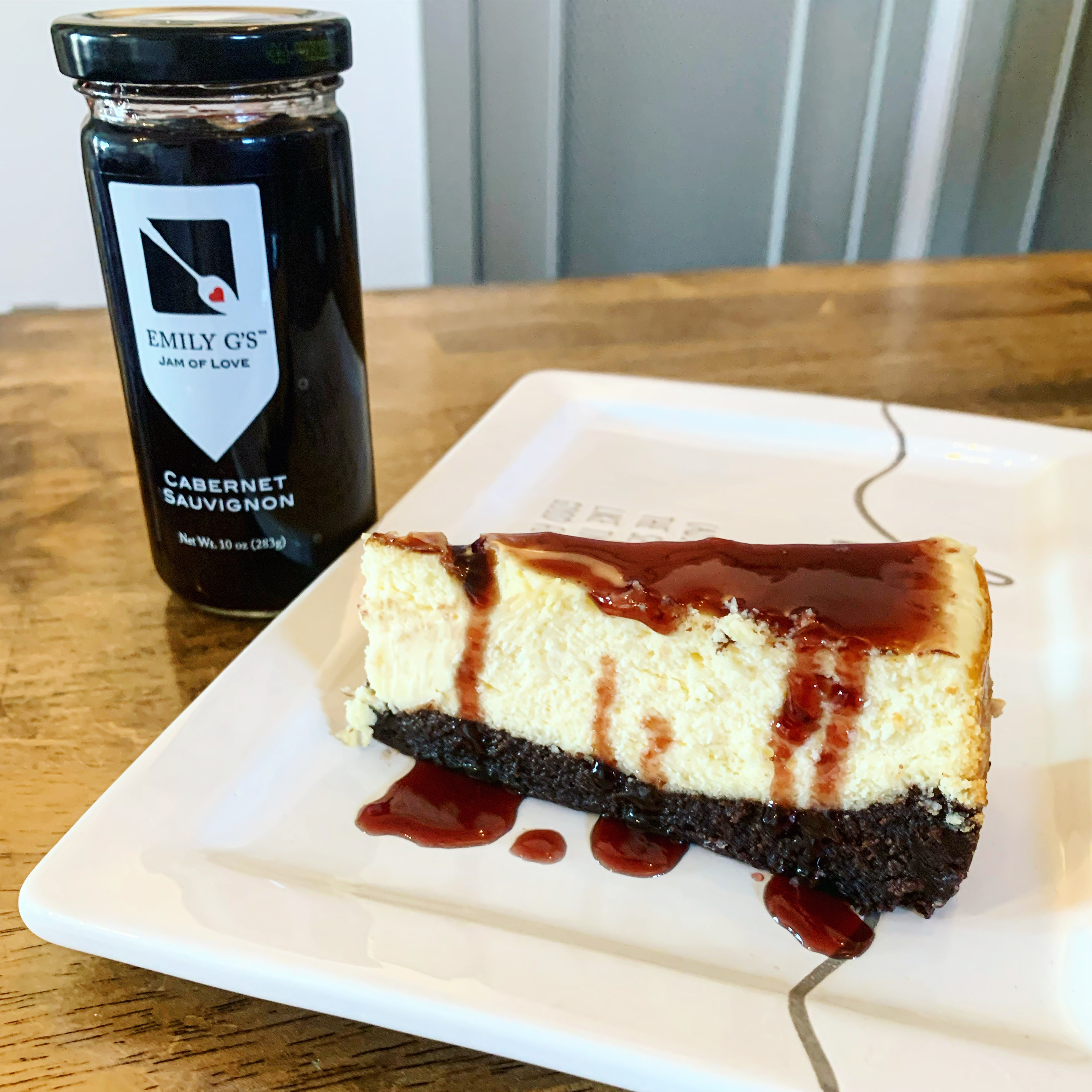 For the Crust:
I used a Ghirardelli Brownie Mix and followed the instructions of making it right into the Springform Pan and cooked it for 35 minutes until it barely set.
While the crust was baking I prepared the cheesecake.
Cheesecake Recipe:
3 pkgs. Cream Cheese, softened
1 (14 oz) can of Eagle Brand Sweetened Condensed Milk
3 Large eggs
2 teaspoons vanilla extract
Chocolate chips (optional)
In a large mixing bowl, beat cream cheese until fluffy. Gradually beat in sweetened condensed milk. Add eggs and vanilla; mix well. (You can fold in chocolate chips- I didn't) and pour into prepared pan.
Reduce oven temperature to 300 degrees. Bake 50 minutes or until set. Cool. Chill thoroughly. Remove the spring form pan and garnish with your favorite Emily G's Jam – Emily G's Cabernet Sauvignon was my choice, of course! Delicious and perfect for that special someone!!
Store in refrigerator.
Take pictures and let us know how it turned out!
Enjoy!