Posted by Sherrill Pettitt on Feb 7th 2018
They do say the way to a Man's heart is through his stomach….
Valentine's Day is fast approaching, and I would like to make something special for my husband and family. Like many, my week is full of work, kids, school and carpools leaving me a very little time for elaborate meals. This year I am excited to say Valentine's Day will be a little different at our house. Nothing says I love you like triple berry apple pie's that look like mini roses! They are perfect … quick & easy but look like I spent hours in the kitchen! Add a scoop of vanilla ice cream and you will melt their little hearts. What's even better is you can use your favorite Emily G's Flavor for them all or make each one different.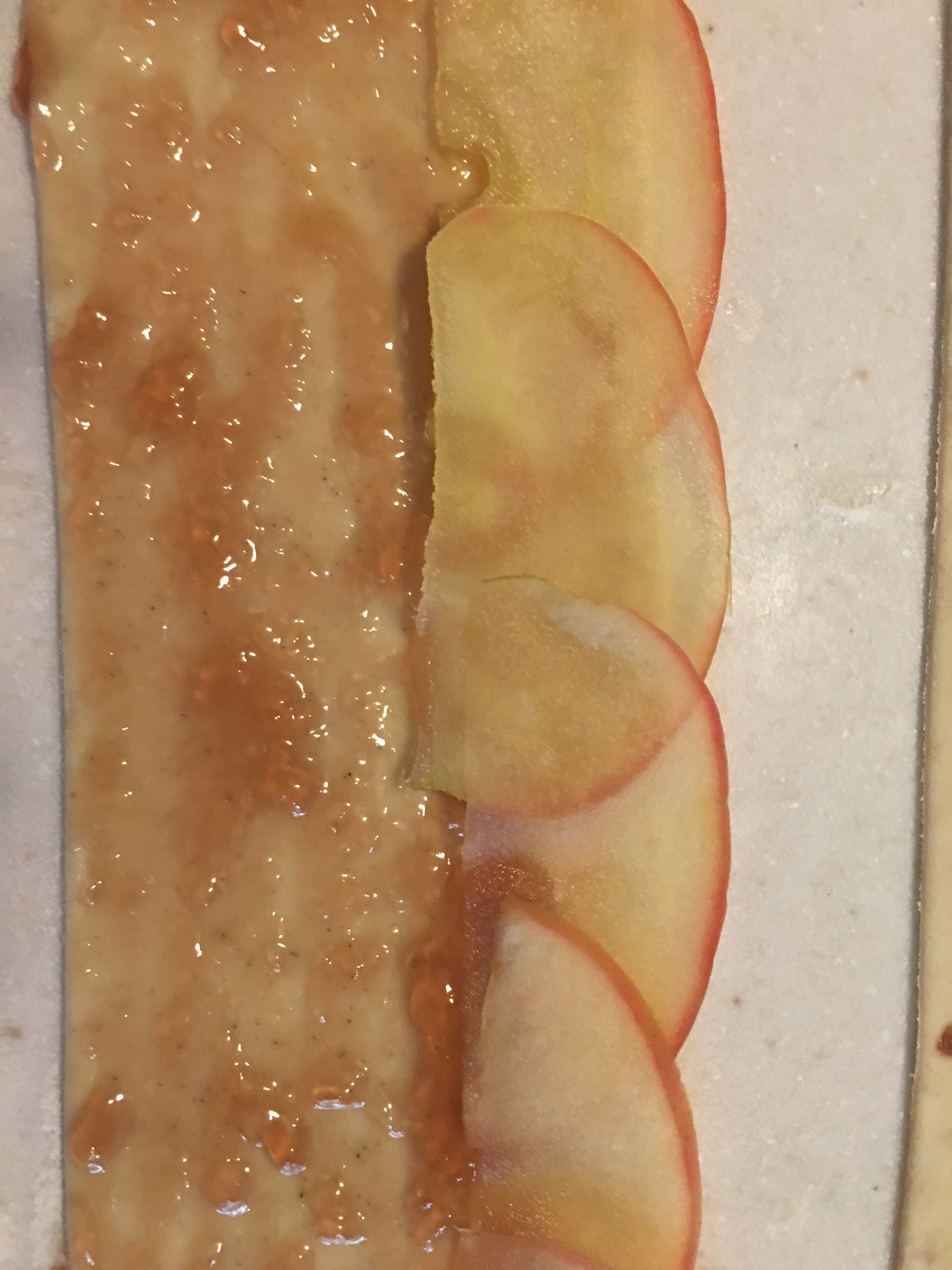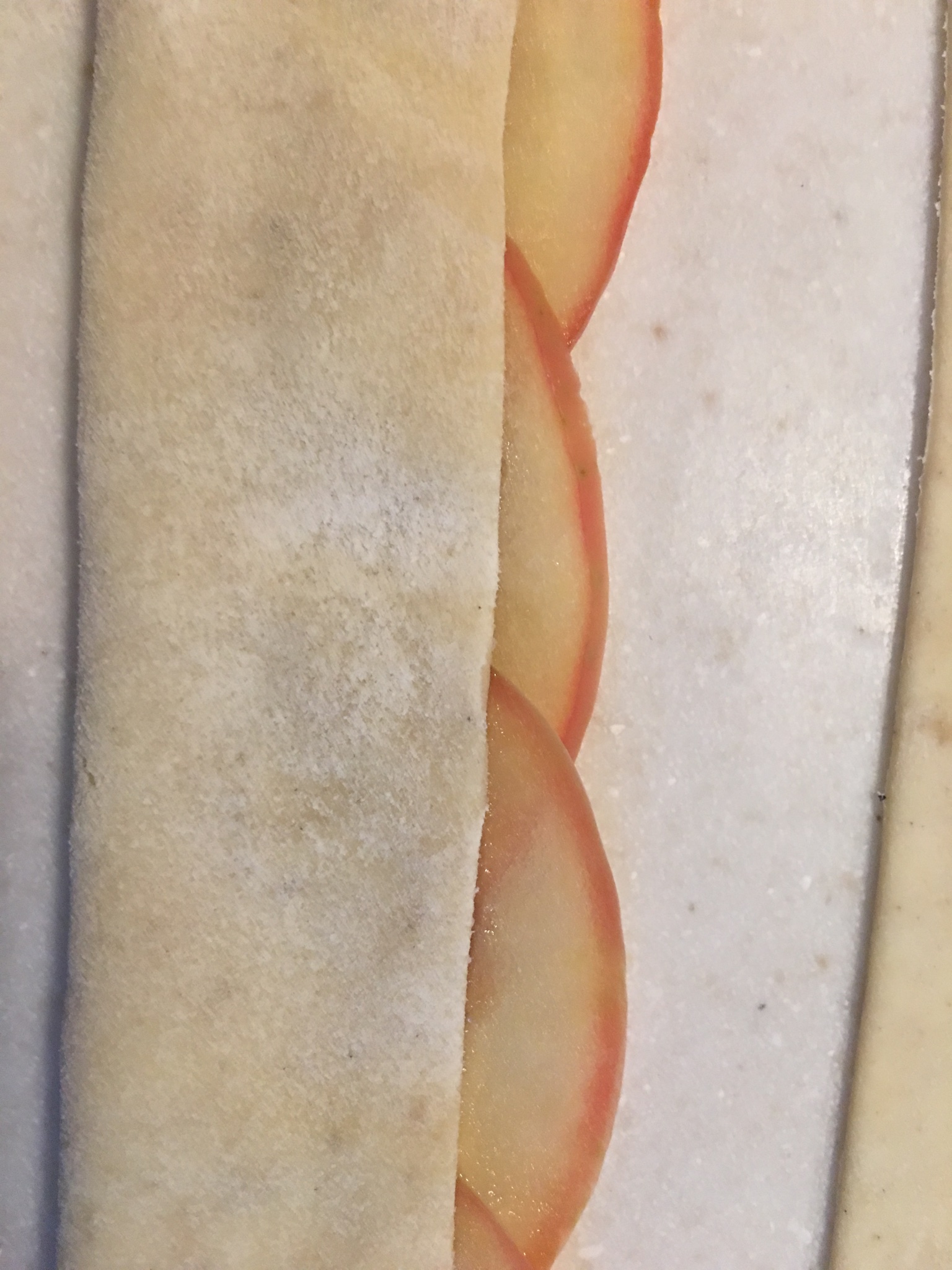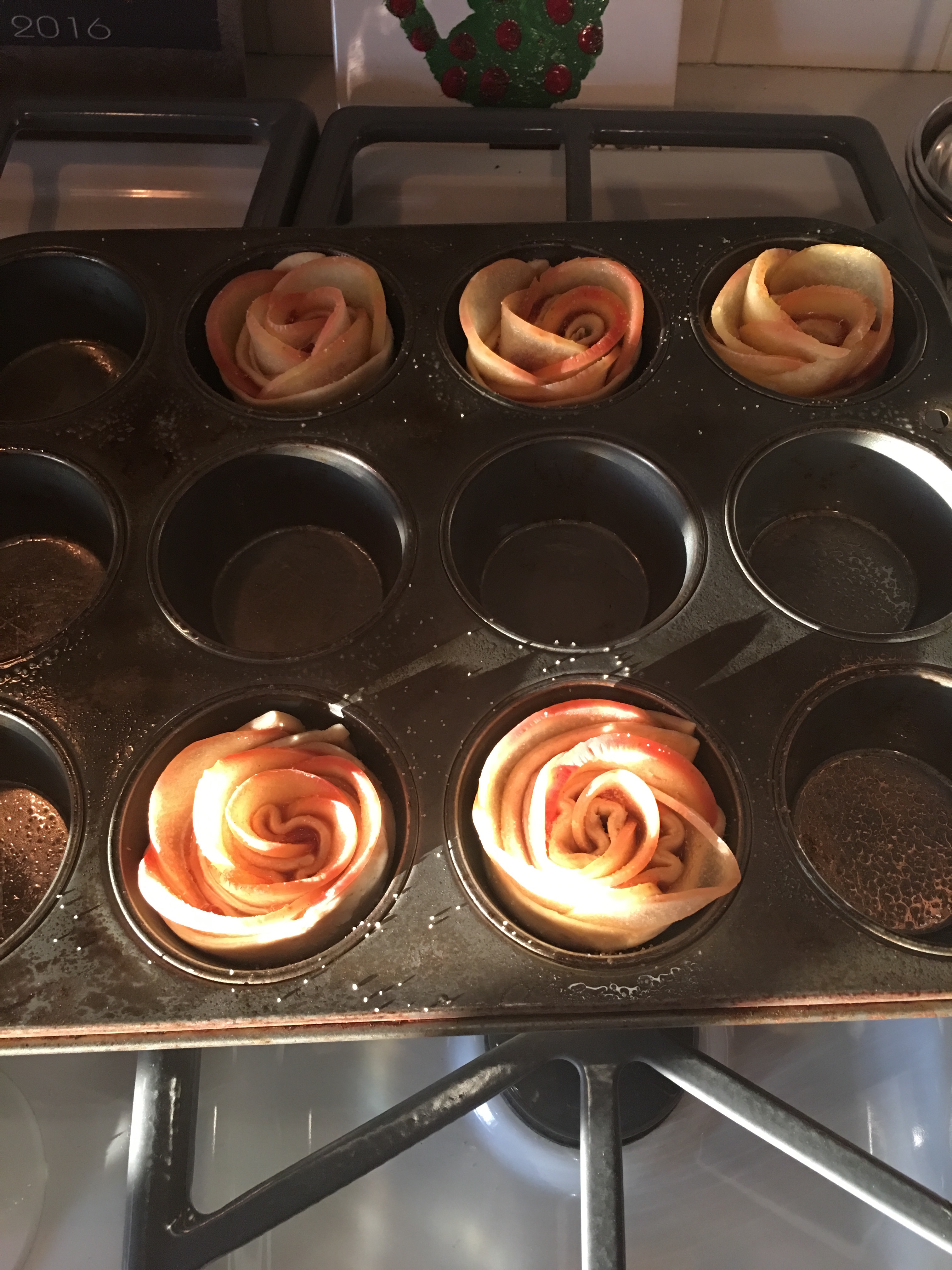 Valentine Roses with Triple Berry Jam
1-2 red apples, thinly sliced
½ of lemon
2-3 T butter, melted
cinnamon sugar
2 sheets frozen puff pastry, thawed
Emily G's Triple Berry Jam
powdered sugar
Cut the apples in half and then half again along the core. Using a mandoline or knife cut the apples into thin slices. Place them into a bowl with hot water, squeeze lemon and microwave for 2 minutes.
Roll puff pastry sheet to less than 1/8-inch thickness. Using a pizza cutter, cut two 3-inch by 12-inch rectangles. Spread jam over each strip leaving space along the top of each strip empty. Brush melted butter over the empty space and sprinkle with cinnamon-sugar.
Place apple slices along the long edge of dough, about 1/4 inch beyond edge of dough, overlapping slices slightly by ½ to ¼. Fold the pastry in half starting at one end roll into roses.
In the top part of each strip place the apple slices peel side up and slightly overlapping slices by ½ to ¼ and slightly above the pastry rim. Fold bottom half of dough over the apple slices so the rounded edges of apple slices are still exposed. Starting from one end, roll dough not too tightly to form a rose-shaped pastry. Seal roll with end of dough strip.
Place the roses into a muffin pan, sprinkle again lightly with cinnamon sugar and bake at 375°F for 45 minutes until the pastry is well browned. Remove from the muffin pan and allow to cool 5-10 minutes. Sprinkle with powdered sugar before serving.